Unique in International Studies
International Studies Programmes offered by the Department is unique in Sri Lanka
Leading in International Studies
Shaping Leaders for Tommorow
Pioneer in International Studies
The Department of International Studies is one of the pioneering state universities in international studies
Department of International Studies
The International Studies Degree Programme was first introduced in 2002. For more than one decade with an overwhelming demand for the excellence in the subject it continues to accommodate a large number of students each year since its initiation. The Establishment of the Department of International Studies on 1st of August 2017 included new institutional direction for the Faculty of Social Sciences in University of Kelaniya which could serve more comprehensively and efficiently to broaden the teaching and research in International Studies in all its dimensions.


Currently, there are two Degree programmes being undertaken by the Department. The Honors Degree Programme is conducted in English medium and the Bachelor of Arts Degree Programme is conducted in Sinhala medium. International Studies Degree programmes offer unique blend of multidisciplinary subject areas for the students to enhance their knowledge in different dimensions of International Studies. Qualified academic staff is responsible for ensuring the quality and the credibility of teaching process in the department.
The two Degree programmes offer a number of course units in bringing together various research interests in the field of theories and approaches, international and regional politics, foreign policy studies, Strategic studies, international and regional organizations, human rights, international law, international migration, Diplomacy, geopolitics, International business management, international trade etc. covering a variety of subjects in the field of international studies. The honors Degree Programme requires students to learn one of the foreign languages such as Chinese, German, Korean and Russian which have an added advantage for the students in shaping their future aspirations in the field of Foreign Service.One of the potentials of the Degree Programmes is besides improving their academic and research competencies, the students are directed to develop many soft skills such as critical thinking across multi-disciplinary dimensions, English and Foreign languages competencies, analytical thinking and computing through their respective curriculums.
Our Vision
To become the centre of excellence in the field of International Studies
Our Mission
To develop human capital rich in academic and professional competencies powered by the research and innovative mindset that is capable of encountering any challenge and take up any key position in the field of International studies and its multi-disciplinary areas within and beyond the national boundaries.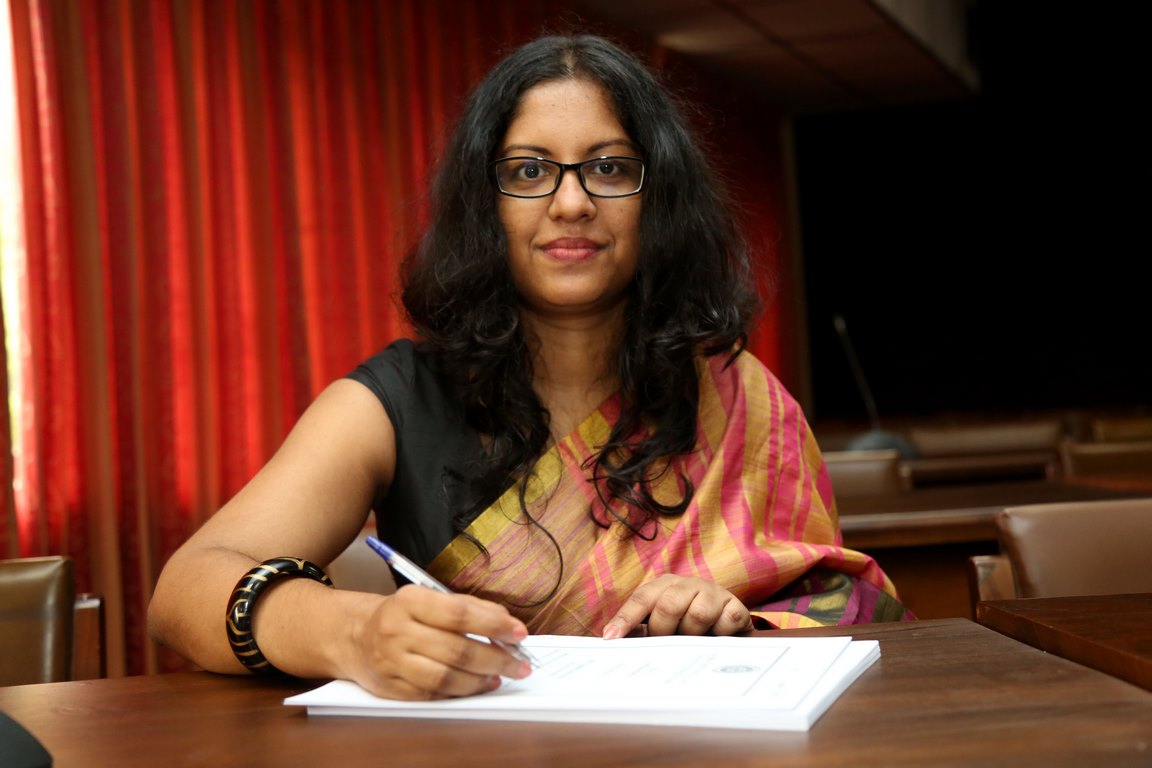 Head's Message
It is a great priviledge for me as the First Head of the Department of International Studies to give this message. Before the establishement of International Studies Department, all degree programmes in International Studies were coducted under the Department of Economics. Establishment of the new department on 01st August 2017 is a turning point in the history of the University and it allows us to further develop the subject of International Studies independently. The newly established department will pioneer in the dissemination of knowledge on international relations and producing experts in the subject.
Facts & Figures
2016 - 2017