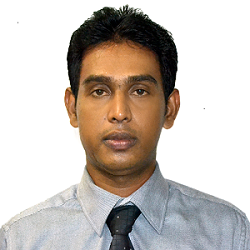 International Studies is a multidisciplinary subject which covers different areas such as Theories of International Relations, International Politics, International Trade, Geo-politics, International Law, Diplomacy and Foreign Policy Studies, International Organizations etc. The curriculum of International Studies covers a vast area of international relations providing undergraduates with immense knowledge. Hence graduates in International Studies are armored with knowledge in order to succeed in their careers. Also, undergraduates who specialize in International Studies have to follow a foreign language making them fully prepared for the available career opportunities.
Therefore, I am glad to inform as Head of the Department of International Studies the commencement of the Diploma in International Studies to disseminate the knowledge on international relations to both local and international students. The Department of International Studies will pioneer in the dissemination of
knowledge
on international relations and producing experts and practitioners in the subject.